Design is about addressing challenges. Design is about imagining how things could be better in the future. Participation in design process can lead to a more effective design outcome, because the knowledge and needs of the user are integrated throughout the process. When participants invest their time in a project, they are more likely to continue caring about the project after it finishes. Participation can also lead to social outcomes such as empowerment, skills development, and increased confidence.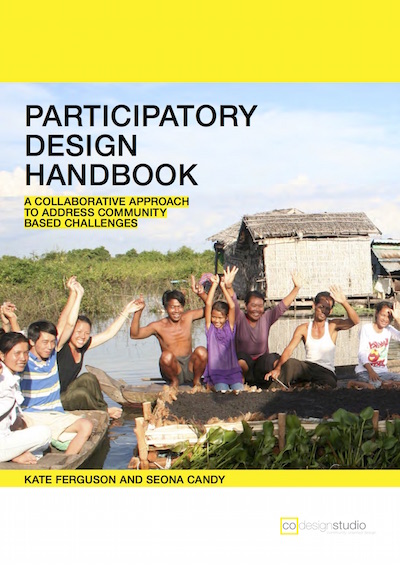 The Participatory Design Handbook (5.5Mb) is intended to help anyone who wants to initiate or work on a community development project. It includes examples of worksheets, and you can download an Excel template file to make your own.
The handbook was developed out of a participatory design project in which we built Floating Vegetable Gardens, but the activities in the Planning and Relationships and the Monitoring and Evaluation sections can be used on any type of community project, not just design projects.